Regular price
Sale price
$9.97
Unit price
per
Sale
Sold out
Why Saigon? Cinnamon that comes from Vietnam is much more sought after than what we find in the United States and the price reflects that on your wallet. Here at Collected Foods, our price is closer to store-bought. Let's take a step back and talk about what makes this so special.

Our genuine Saigon Cinnamon from Vietnam is a fantastically intense cinnamon. Imagine being a kid again, imagine your mom making cinnamon toast for you. Remember the sweetness? This is very much that flavor. But, the sweetness is a natural sweetness without sugar. On top of that, you have this intense bite of cinnamon flavor.

Here's what we recommend. Go to your local grocery store and get the cinnamon they offer. Open that up next to ours, smell and taste. We guarantee that you will want to throw away the grocery store mix. It is not even authentic cinnamon. It's acacia, which is from the cinnamon family, but not true cinnamon like ours.

Think about wine night. Imagine you get any old bottle off the shelf of your local grocer, not even kept correctly. Compare that with spending more money to get a fine wine from Bordeaux that is crafted and made from quality grapes. The same is true with cinnamon. When it is the real thing and made in an amazing place where cinnamon naturally wants to be grown, the flavor is a world onto itself. But, we don't want to convince you. Do the cinnamon challenge and see for yourself!
If we've convinced you, put our cinnamon into action. Use it for your favorite pumpkin pie recipe and see the difference. Roast a sweet potato with it and we promise you won't even need sugar. Busy morning? Cinnamon and warm buttered toast. But don't stop there. Also, try it on your oatmeal, your greek yogurt- or even your grits, for you southerners at heart.

It's so easy. You can put it right on a raw apple to transform your regular healthy snack into something amazing. But if you have just a few more minutes, go ahead and core that apple, put it in the oven with a little butter and just this Saigon Cinnamon. Baked apples are a classic, but elevated with the authenticity of our exotic spices. Serve it with a scoop of vanilla ice cream and you've created a gourmet dessert with just four ingredients.

This Saigon Cinnamon is addicting. Our distributors can't keep it in stock. The price is reasonable and the quality is so much beyond. You'll also find that it won't get bitter as it sits on your shelf as others do. So get it, do our cinnamon challenge. You'll be pleasantly surprised right from the start.
Share
View full details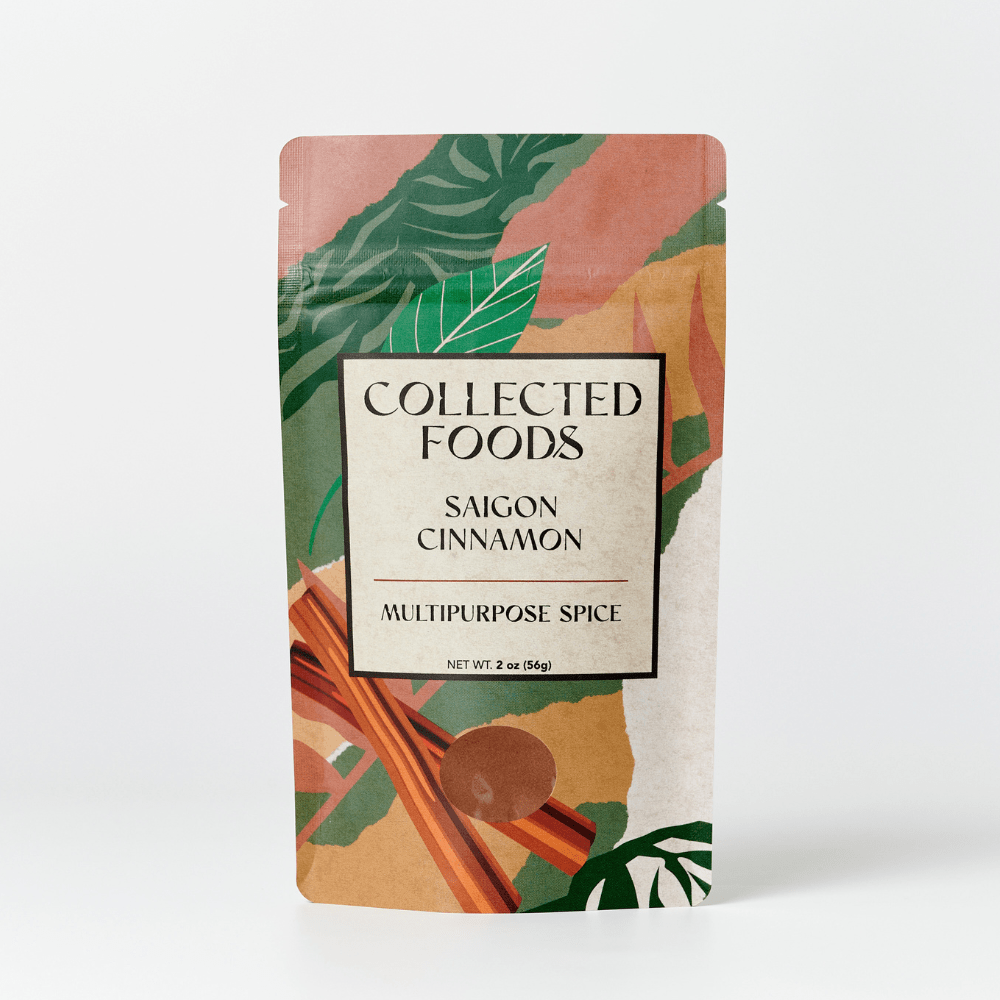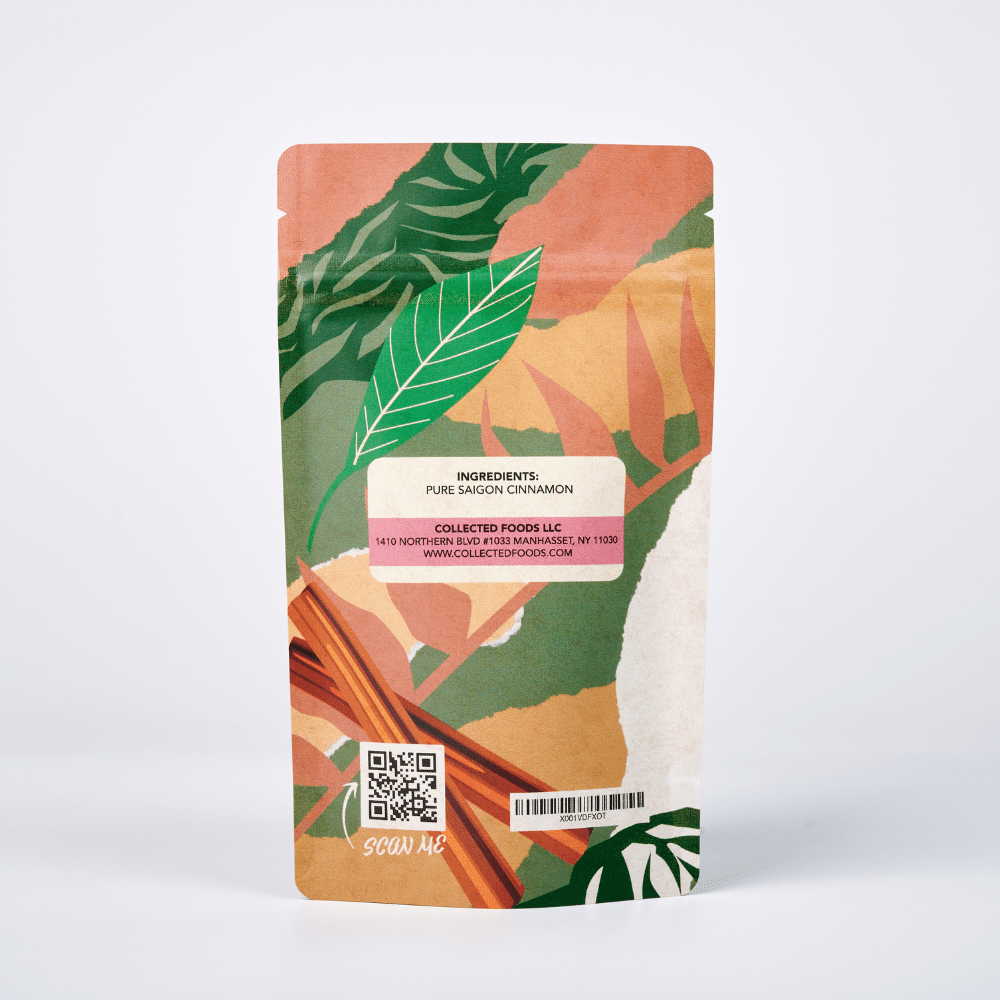 3 reasons to spice things up with us
Small batch blend

Our spices are created in small batches of maximum 50 Lbs. This ensures consistent quality and freshness in every bag.

Curated by chefs

Our spices are carefully developed by profesional chefs and inspired by their travels around the world.

Natural and non-GMO

Our ingredients are locally sourced where possible and are non-GMO. This way, you can enjoy without worry.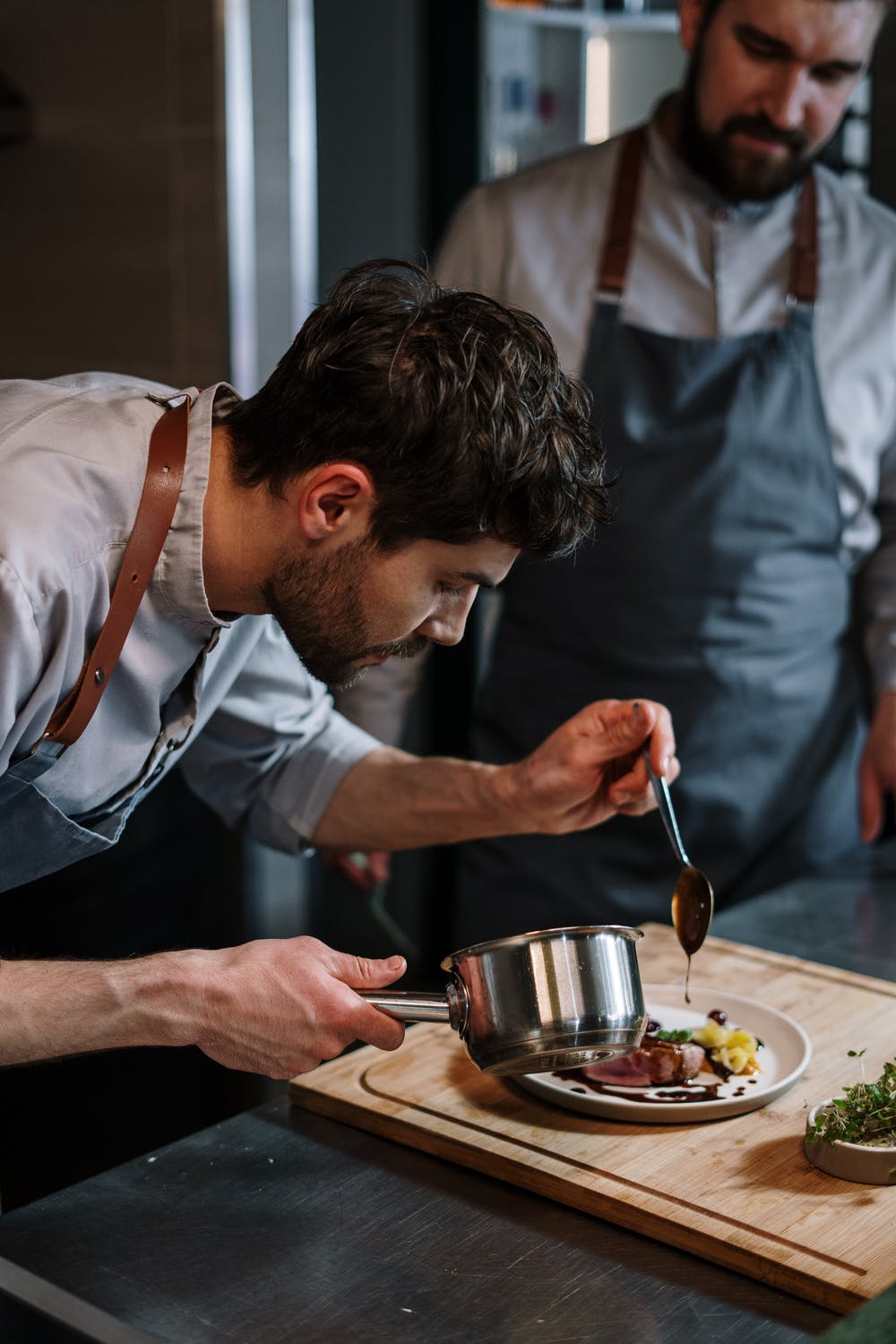 Cook like a chef.
Impress your loved ones with restaurant-level dishes. Your skills and Collected Foods spices are the perfect match.
Explore